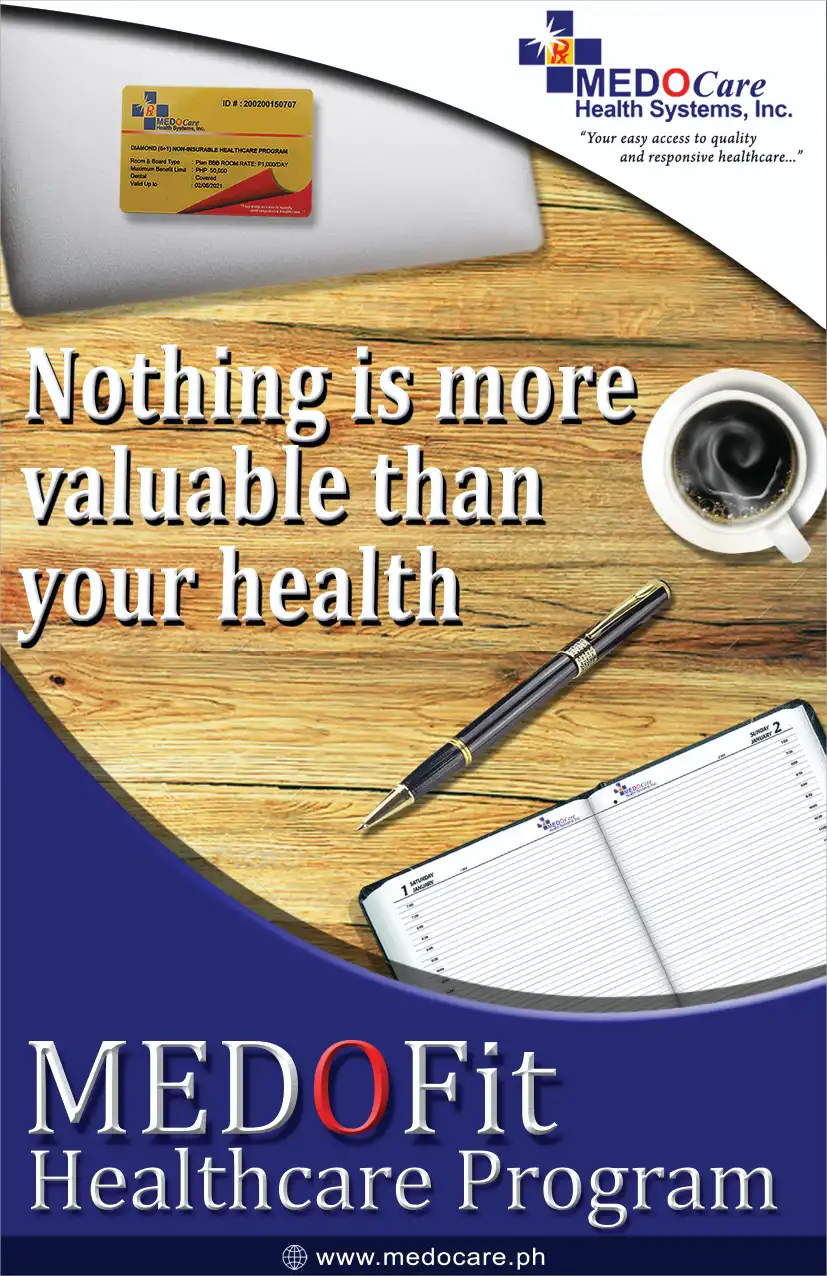 A specially designed product for micro and SMEs (Small and Medium
Enterprises) with minimum 10 employees up to 100 employees. It is a
customizable healthcare program for this target market that suits every
company's basic healthcare requirements, subject to predefined MEDOCare
parameters. Coverage includes Preventive Care, Outpatient Care, Inpatient
Care, and Emergency Room Care. Also, it has built-in supplemental benefits
like Life Insurance and Accidental Death and Dismemberment.
Salient Features:
- Preventive Health Care
- Emergency Care Services
- Out-Patient Services
- In-Patient Services / Hospitalization
- Complex Diagnostic & Treatment Procedure
- Dental Benefits
Supplemental Benefits:
- Term Life Insurance Coverage
- Accidental Death and Dismemberment
- Burial Cash Assistance