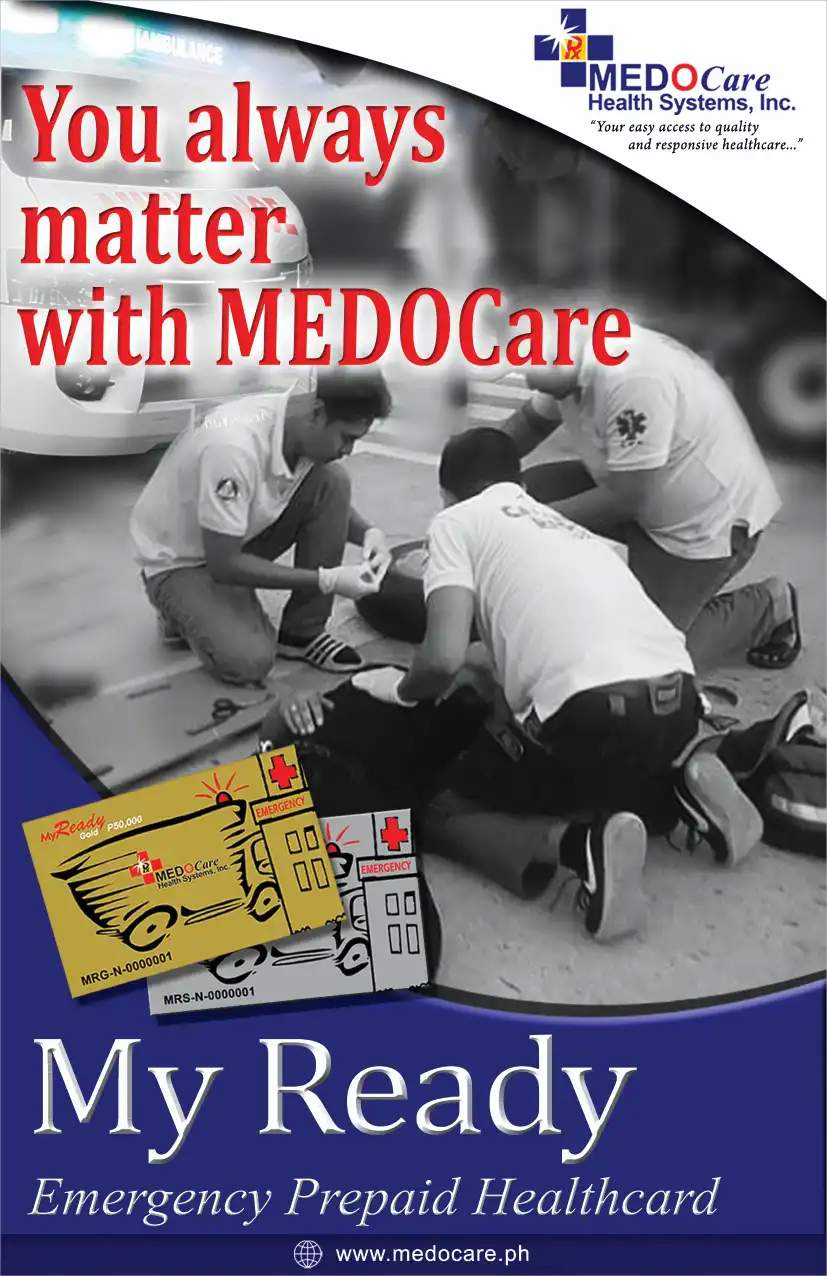 MyREADY is a preapid emergency card that provides the cardholder with
one-time benefit in case of Emergency due to Accident for individuals 6 to 65
years of age. It has two (2) variants: MyREADY Silver and MyREADY Gold,
these two (2) variants provide coverage for Hospitalizations and Emergency
Care due to accidents (only). For both variants, Personal Accidental Death,
Dismemberment & Disablement are also covered.

As there are no medical tests or underwriting screening required when
applying, a 72-hour waiting period from successful registration is in effect. This
means that there willl be no coverage should have been in effect and that
any accident or emergency medical cases should not have occurred during
the waiting period.
Salient Features:
- Hospitalization for Emergency Cases
- Out-Patient for Emergency Cases
- Personal Accidental Death, Dismemberment & Disablement
- Laboratory Procedures
- Discount on Health and Dental Clinics
- Burial Cash Assistance
Up to 150,000
Maximum Benefit Limit

3 Months to 65
Years old may be covered

1 year Coverage

20,000
Worth of Memorial Services

Up to 25,000
Financial Assistance

Up to 20%
Discount for Clinic Services
Up to 50,000
Emergency Coverage

6 to 65
Years old may be covered

1 year Coverage

20,000
Worth of Memorial Services

Up to 50,000
Financial Assistance

Up to 20%
Discount for Clinic Services